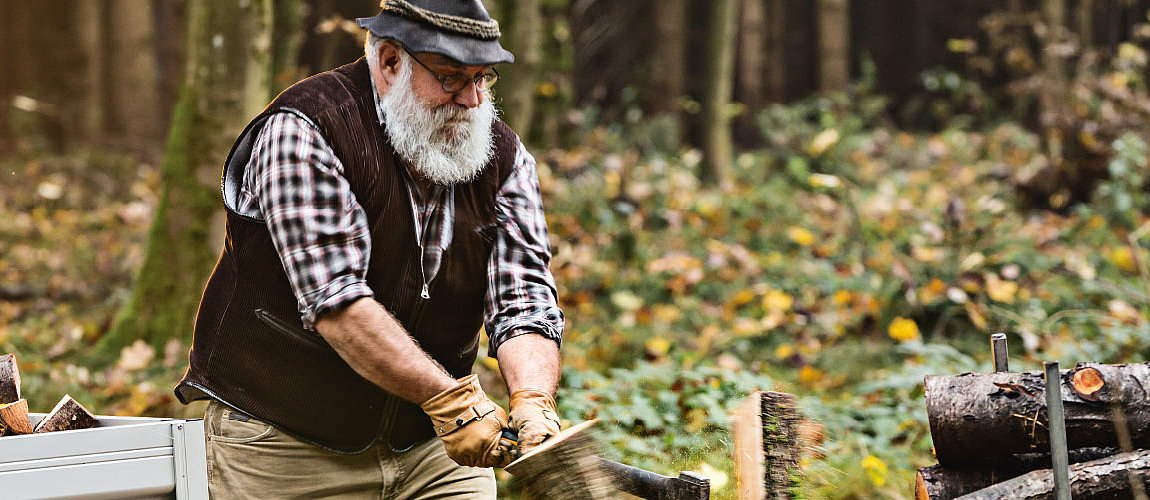 Follow HUMBAUR!
The quality trailer specialist.
Scott Arssen, pensioner, Cambridge
My wife says "Don't make so much work for yourself". But she knows exactly how much I enjoy tidying up the garden and stacking the wood. Now I finally have time to do it – and the right trailer. It's light enough for me to be able simply shunt it around. And it's really stable. Whether I am transporting branches, foliage, logs, the heavy lawn scarifier or a new playhouse for my grandson – my HUMBAUR always has a part in it. Nothing slides around on the laminated timber floor. When I have to take bulky things with me, I simply lash them on to the side walls. I'm really pleased with those sort of details. Because I really don't want to make too much work for myself.


Scott Arssen, pensioner
Cambridge
Comments
"I don't often need it, but when I do, it's an ideal help."
Arthur Cromwell
"If you only knew all the things I do with my Humbaur. It really is unbelievably versatile."
Theo Adams
"The goals for the football club, my son's little move, the curling equipment — Humbaur, our trusty team member, helps with it all."
Heleen Behrens
Its non-slip waterproof wooden floor and sturdy design make the Steely flatbed trailer a convincing proposal in the garden and on the building site. Elegant toggle-type fasteners keep the tailgate safely closed. Do you need a flatbed or raised tarpaulin? Fastening buttons are already pre-installed - you can retrofit one at any time.
Do you need to transport garden waste, small bulk waste or larger purchases? Then you will love the Star flatbed trailer. It is particularly lightweight, can be deployed in many applications, and looks great: For example, take a look at the elegant discreetly recessed locks for the rear flap.
This one can do almost anything! The large selection of accessories allows you to equip the HA flatbed trailer for a wide range of applications. It transports your motorcycles, bicycles, garden tools and much more. The load is lashed down using the lashing brackets recessed in the aluminium drop sides to prevent it from sliding around.
No compromises have been made to ensure the durability and quality of the HU wheels-in trailer. All the important metal components are hot-dip galvanised. You can fold down the drop sides, or remove them completely, to make loading and unloading particularly easy. Loads can be easily fixed down using the recessed locks. The low loading height will prove its value in daily use for various applications.