Trailer /
Livestock trailer HTV Alu slant front
Humbaur HTV AS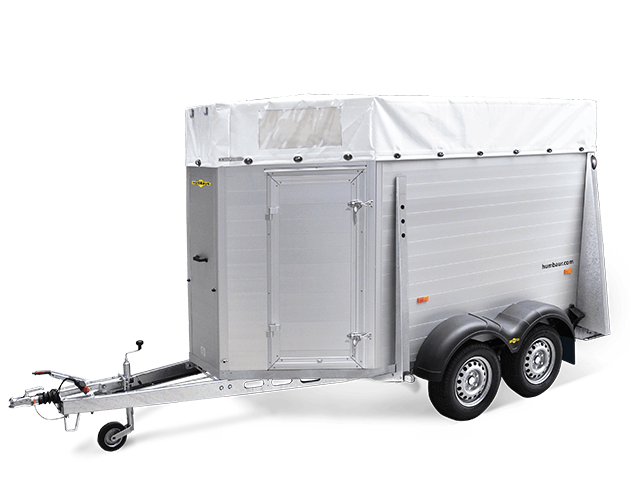 The practical livestock trailer
More space, less fuel consumption
i
Screwed longitudinal-beam chassis, hot-dip galvanized
i
Construction using high-quality 25 mm thick anodised aluminium platform gates
i
13-pin plug and reversing light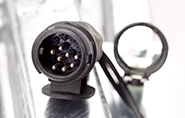 i
21 mm thick wooden base plate
i
High-mass surrounding frame section, hot-dip galvanised
i
Walk-up ramp with hydraulic spring supports and rubber granulate mat
i
Entry door on the left hand side of vehicle
i
Tyre size suitable for 100km/h.
i
Cover and frame 350 mm, white colour, with window left and right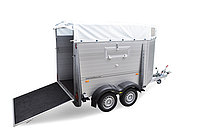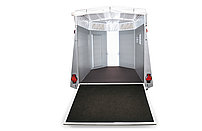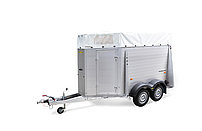 Use it over its many years of service life to transport your animals safely. This robustly built cattle trailer has an aluminium body with a slanting front. The body consists of double-walled aluminium profiles attached to a solid outer frame made from hot-galvanised steel plate. All edges have also been made from corrosion-resistant aluminium. A tough tarpaulin roof will protect your cattle against adverse weather conditions. The chassis with independent wheel suspension is equipped with maintenance -free spring axles.
Screwed longitudinal-beam chassis, hot-dip galvanized
Construction using high-quality 25 mm thick anodised aluminium platform gates
13-pin plug and reversing light
21 mm thick wooden base plate
High-mass surrounding frame section, hot-dip galvanised
Walk-up ramp with hydraulic spring supports
2 binding rings
Entry door on the left hand side of vehicle
Handhold for moving
Standard jockey wheel
Tyre size suitable for 100 km/h
Cover and frame 350 mm, white colour, with window left and right