Trailer /
Box trailer HK single axle sandwich PurFerro, wheels out
Sandwich single-axle HK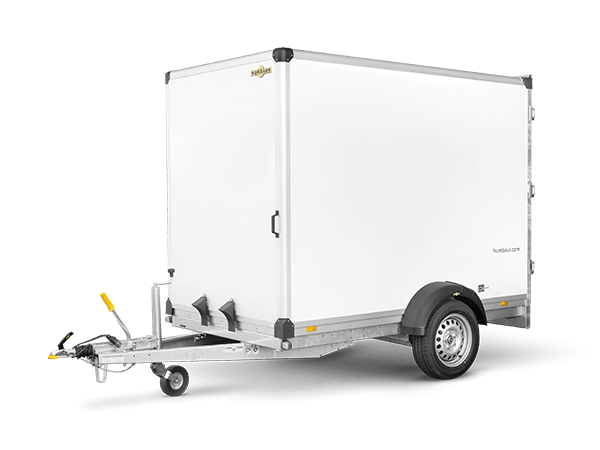 HK single axle box trailer Sandwich
The essential helper for the protected transport of goods
i
V drawbar, hot-dip galvanised
i
Body made from 45 mm sandwich panels
i
Espagnolette lock and hinges made from stainless steel.
i
Single- or double-hinged doors
i
Humbaur multifunctional lighting with reversing light.
i
LED interiour light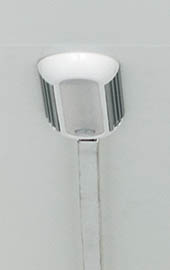 i
Tie down rails with sliding lashing points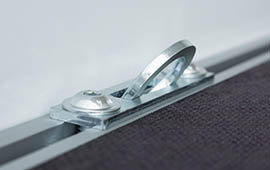 This traditional single-axle sandwich box trailer is available in many different sizes. Your goods are well protected between the 30 mm sandwich panels. The walls have a polyurethane core and are coated with galvanised, powder-coated steel plate on both sides. They are thus as protected against corrosion as the aluminium edgings and the rear door. Plastic seals reliably keep out any moisture. The chassis and the frame are corrosion-protected to ensure that you can enjoy your box trailer for longer.
The single-axle sandwich box trailer in detail:
13-pin plug
Floor plate 18 mm thick
V drawbar, hot-dip galvanised
Body made from 45 mm sandwich panels
Espagnolette lock and hinges made from stainless steel
Single- or double-hinged doors
Humbaur multifunctional lighting with reversing light
Jockey wheel
Handle for manoeuvring
LED interiour light
Tie down rails with sliding lashing points
Technical data
Single axle sandwich PurFerro, wheels out, side walls 30 mm
Inner height

1.485 mm
Total height

2.070 mm
Inner length

2.050 mm
Total length

3.230 mm
Inner width

1.130 mm
Total width

1.585 mm
Single axle sandwich PurFerro, wheels out, side walls 30 mm Standard equipment
Hot-dip galvanised v-shaped coupling
13-pin plug and reversing light
Plywood floor, resin coated
Side walls 30 mm sandwich panels, white coated steel cover layers
Single door at the back
Espagnolette lock and hinges stainless steel
Jockey wheel
LED interior lighting
Ground rails with movable lashing rings
Double rear doors for models HK..2716
Single axle sandwich PurFerro, wheels out, side walls 30 mm

Models

Permissible gross weight in kg

750

1000

750

1300

1500

1300

1500

Load capacity in kg

415

530

337

834

1034

660

830

Body dimensions in mm (LxWxH)

3230 x 1585 x 2070

3230 x 1585 x 2100

3750 x 1795 x 2280

3800 x 1845 x 2300

3800 x 1845 x 2330

4145 x 2040 x 2510

4145 x 2040 x 2510

Internal dimensions in mm (LxWxH)

2050 x 1130 x 1485

2050 x 1130 x 1485

2515 x 1330 x 1685

2515 x 1330 x 1685

2515 x 1330 x 1685

2685 x 1530 x 1885

2685 x 1530 x 1885

Load height in mm

515

540

520

535

565

550

600

Tyre size in inches

13

13

13

14

14

15

14
Permissible gross weight in kg
750
braked
Body dimensions in mm (LxWxH)
3230 x 1585 x 2070
Tyre size in inches
13
Internal dimensions in mm (LxWxH)
2050 x 1130 x 1485
Load capacity in kg
415
Permissible gross weight in kg
1000
braked
Body dimensions in mm (LxWxH)
3230 x 1585 x 2100
Tyre size in inches
13
Internal dimensions in mm (LxWxH)
2050 x 1130 x 1485
Load capacity in kg
530
Permissible gross weight in kg
750
braked
Body dimensions in mm (LxWxH)
3750 x 1795 x 2280
Tyre size in inches
13
Internal dimensions in mm (LxWxH)
2515 x 1330 x 1685
Load capacity in kg
337
Permissible gross weight in kg
1300
braked
Body dimensions in mm (LxWxH)
3800 x 1845 x 2300
Tyre size in inches
14
Internal dimensions in mm (LxWxH)
2515 x 1330 x 1685
Load capacity in kg
834
Permissible gross weight in kg
1500
braked
Body dimensions in mm (LxWxH)
3800 x 1845 x 2330
Tyre size in inches
14
Internal dimensions in mm (LxWxH)
2515 x 1330 x 1685
Load capacity in kg
1034
Permissible gross weight in kg
1300
braked
Body dimensions in mm (LxWxH)
4145 x 2040 x 2510
Tyre size in inches
15
Internal dimensions in mm (LxWxH)
2685 x 1530 x 1885
Load capacity in kg
660
Permissible gross weight in kg
1500
braked
Body dimensions in mm (LxWxH)
4145 x 2040 x 2510
Tyre size in inches
14
Internal dimensions in mm (LxWxH)
2685 x 1530 x 1885
Load capacity in kg
830